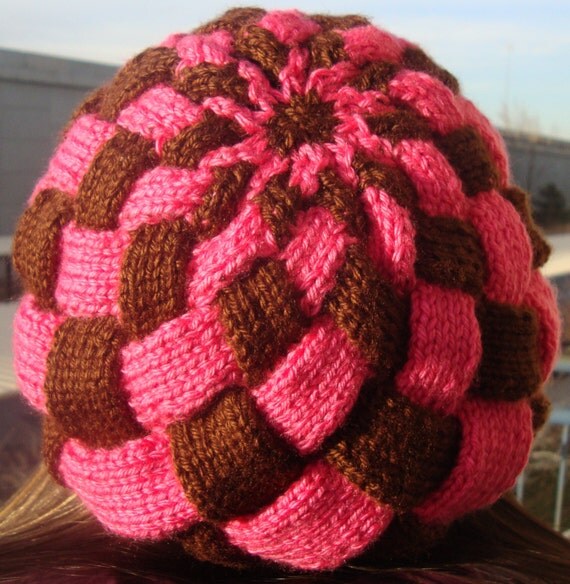 What could be more party themed than hot pink and chocolate? (For a girl's party anyway.) I struggled to come up with the colors for this hat. I wanted to use the brown yarn I had but it didn't seem to go with anything that well. I didn't think it went with the pink either but I gave it a whirl and it turned out so nice! These colors went perfect together. I tried something new with the top of the hat and got a wildflower shape. You can see it near the top of the picture. You will also notice that the woven squares get smaller as they come closer to the wildflower in the middle. This was the first time I tried that too.
I took so many risks with this hat but it came out so beautiful that it has become one of my favorites. I'm not always that lucky but I'm glad it worked out this time.
To buy your own click here.