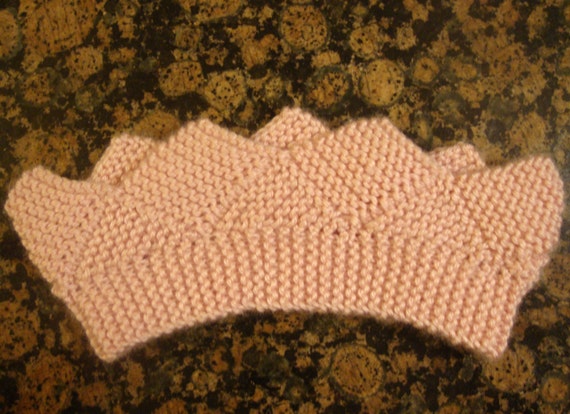 Yes, I knitted a princess crown. I didn't think it could be done but I did it.
I had parents in mind when I created this. I was inspired by the idea of a princess crown that can be thrown in the washer and dryer when it gets dirty and will not hurt a child with its spikes. The crown is really more of a headband. I've tried it on and it is very comfortable. Its perfect for a fussy princess that wants to look royal while keeping her ears warm.
The crown can come in 11 different sizes for babies to adults. It can also come in 8 different colors.
There aren't any little princesses living with me so I put the crown on an 18 inch balloon for the pictures. It turned out better than I expected. If you want to buy one for your princess click here.