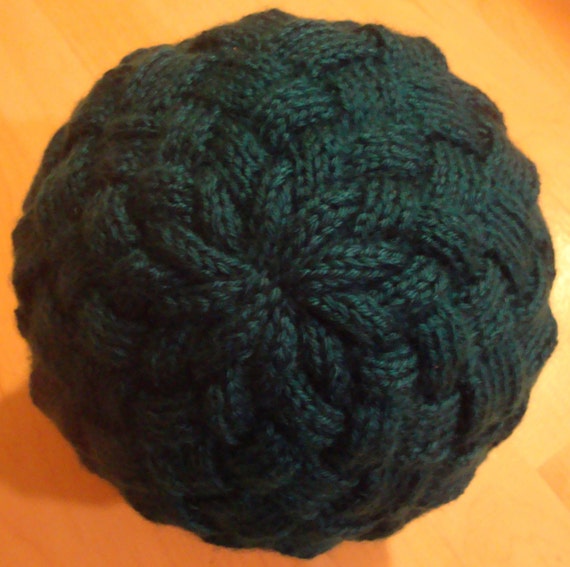 This is the only hat I've made that is all one color. I saw that turquoise at the store and it was so pretty I knew right away that I wanted to do an entire hat in that color.
I love how it turned out. It looks like a crafted turtle shell.
It comes in 18 different colors. To order one click here.