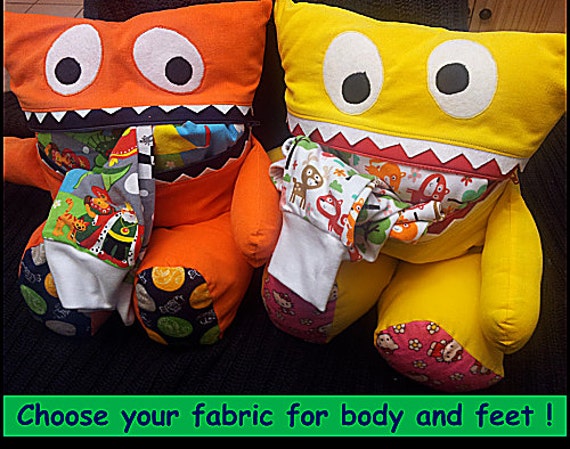 These monsters are from the Etsy shop Seedsof3. They eat your pajamas apparently. I think this is a really cute idea for kids. They can use it as a pillow and a place to keep their pajamas. Kids can also pretend the monster is eating their pajamas. I know I would have had fun with one of these.
To learn more follow this link:
https://www.etsy.com/listing/173773733/custom-pajama-eater-monster-soft-and?ref=tre-2724614429-2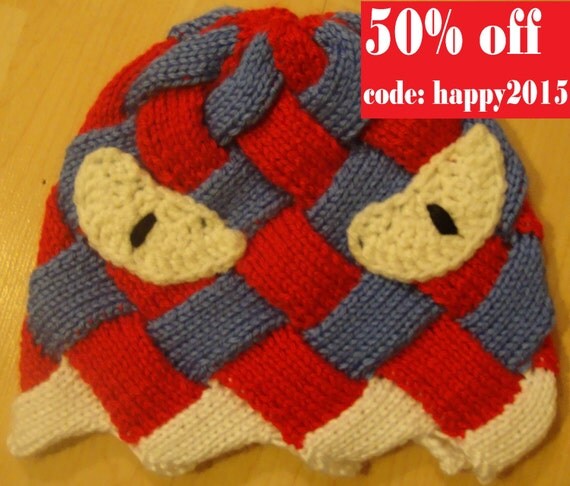 Here is a monster from my shop. It looks a little like spiderman. I wasn't going for that so it came as a fun surprise.
To learn more follow this link:
https://www.etsy.com/listing/216386645/amazing-monster-sports-fan-hat?ref=shop_home_active_7