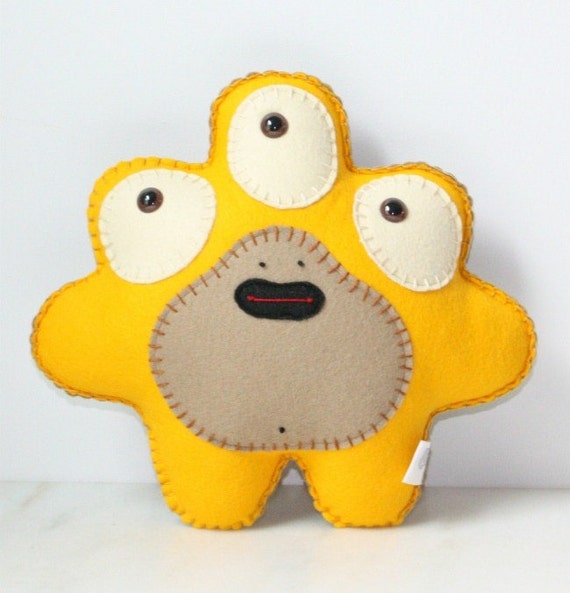 This monster is from the Etsy shop MoffitPlushCo. This shop has lots of other monsters and animal plushies. I chose this one because it is so cute! It has three eyes and is still adorable.
https://www.etsy.com/listing/90871798/stuffed-monster-plush-felt-monster-plush?ref=tre-2724614429-5
Here's my monster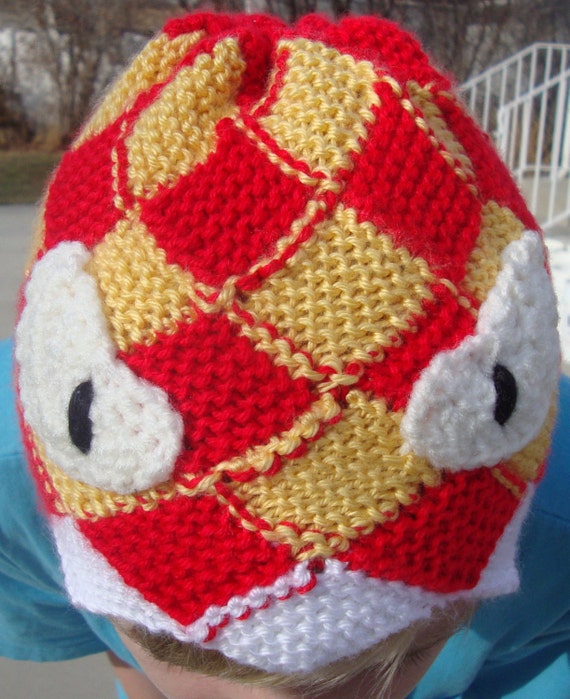 Its supposed to look scary but it looks so cute too.
https://www.etsy.com/listing/216383756/fearless-sports-fan-monster-hat?ref=related-0