The next 2 monsters are some of my favorites.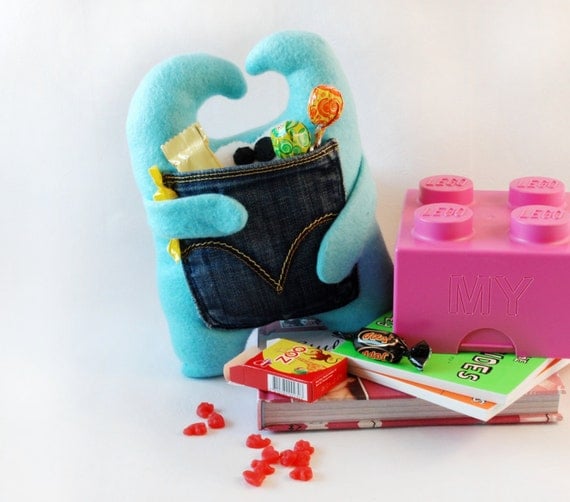 This monster comes from the Etsy shop HagerdesignAtHome. I love this monster because it looks like its hiding behind the pocket. Its so cute! Its also a great gift for a little girl learning how to use a purse.
The creator also uses the word goofy in the title. I think that word describes it well.
https://www.etsy.com/listing/187022152/plushie-with-pocket-turquoise-plush?ref=tre-2724614429-7
Here's my monster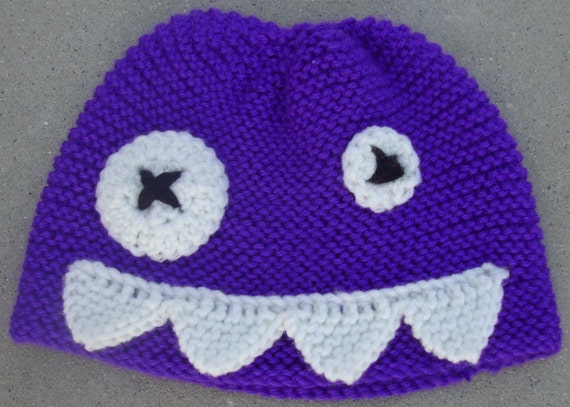 This is my favorite monster hat so far but I'll be making lots more. It was tons of fun to create the face, especially the two eyes. This hat is available in adult, child, and baby sizes.
https://www.etsy.com/listing/219235199/cute-monster-hat?ref=shop_home_active_6